Historical Critical Commentary on the Ernst Thälmann Monument
The Thälmann Myth in the German Democratic Republic (GDR)
The GDR chose Ernst Thälmann as its first hero. The state leadership instrumentalised and idealised Thälmann into a cult figure. They turned him into a courageous fighter against fascism, a workers' leader who was bound to the people, and a martyr and victim of National Socialism. He was assigned a leading and paramount role in German history. The GDR used the cult of Thälmann for its own legitimisation: Thälmann's resistance to the Nazi regime was interpreted as the struggle of the working class for its liberation, from which the GDR emerged.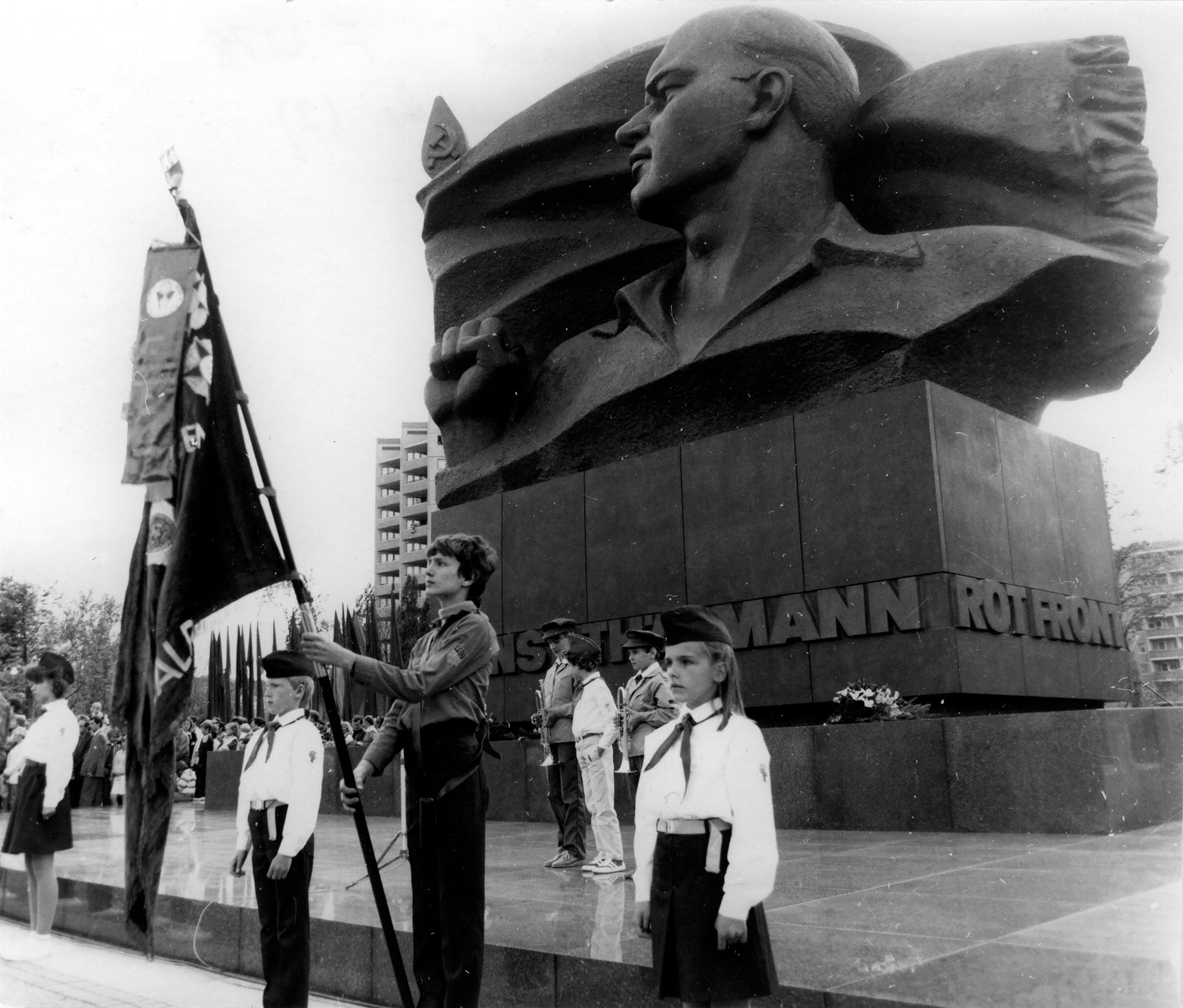 From the very beginning of the GDR, Thälmann was the role model of socialist education. The state mass organisation for children, founded in 1948, was renamed the "Ernst Thälmann Pioneer Organisation" in 1952. In the GDR, it served to educate children between the ages of six and 14 in the spirit of socialist ideology. The organisation was closely linked to the school curriculum. Most pupils were members, and non-members were often disadvantaged.
The Thälmann myth was engrained in the whole of East German society through films, literature, songs, visual art, photographs and annual commemorations of his birth and death. Streets bearing his name shaped public space.
The naming of the residential area around the memorial as Ernst Thälmann Park made Thälmann into the spiritual father of the GDR's housing programme.