Historical Critical Commentary on the Ernst Thälmann Monument
Ernst Thälmann Park was built on the site of an inoperative gasworks. From 1873, here a municipal gasworks (IV. Städtische Gasanstalt) produced gas for lighting as well as for industrial and private purposes. The production of gas and coke had a considerable impact on the quality of life of the local residents due to the development of dust and soot as well as unpleasant odours. The conversion to natural gas supply in 1979 made it possible to shut down the plant in May 1981.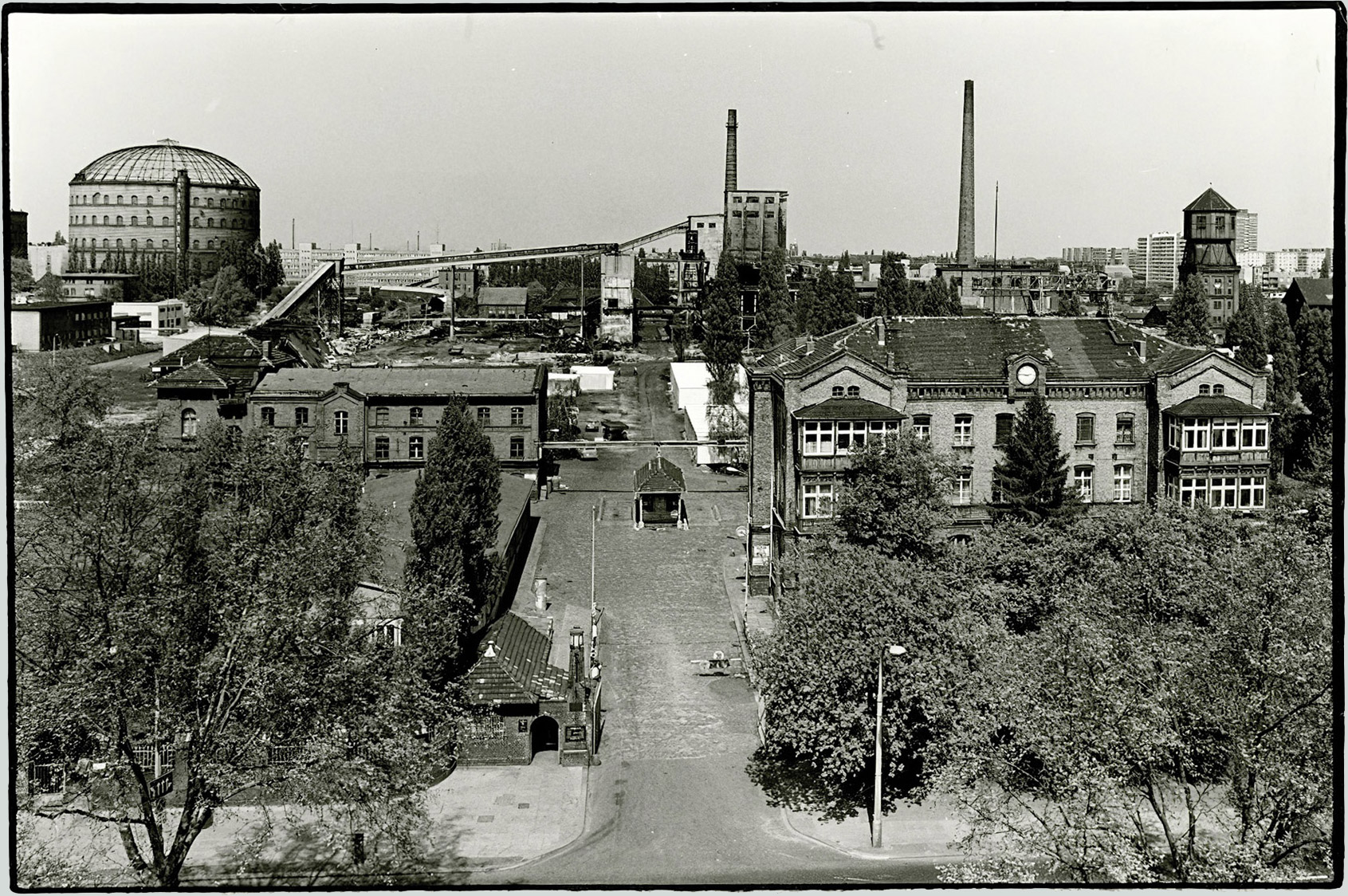 The three gas holders, built between 1889 and 1900 and visible from afar, were a landmark of Prenzlauer Berg. To preserve them, the Office for Urban Development at the East Berlin municipal offices developed plans for subsequent use and for a cultural centre in the early 1980s.
Contrary to this, the government had the gasometers blown up on 28 July 1984. This was justified with alleged dilapidation and pollution.
Petitions, protests, and leaflets against the blasting of the gasometers were unsuccessful. The protesting citizens were punished with repression and arrests. In addition, the government brought forward the gas holders' demolition. Police officers surrounded the area and tried to prevent photography and filming. The blowing up of the gasometers furthered the loss of confidence in the government's policies. A large planetarium (Zeiss Grossplanetarium) was built on the site of one of the blown-up gasometers in 1987. It was the largest domed building in the German Democratic Republic (GDR).